WCM provides the opportunities and support you need to reach your musical potential.
In addition to regular private lessons with our outstanding faculty, students may take advantage of the following opportunities to further develop their musical skills and engage with the WCM community.
Student Recitals
Any student, with his or her teacher's approval, may perform in monthly recitals on Sundays throughout the academic year. Pianists will have the opportunity to perform on our nine-foot Blüthner concert grand. Adult students may perform in regular student recitals, adult-only recitals, and at informal parties. Faculty members may also schedule studio class recitals. WCM provides a staff accompanist for the recitals and up to 30 minutes of rehearsal for each soloist or ensemble prior to the recitals. Additional rehearsal time is paid for by the student. Students who choose an outside accompanist are responsible for the entire payment.
Juried Recitals

At the end of each semester, students have an opportunity to perform before faculty panels in a recital setting and receive written evaluations of their performance. Nominal jury fee applies.
Honors Recitals

Each year teachers are invited to nominate their most outstanding students (grade school through high school) to audition for the Conservatory's culminating student recital: the Honors Recital. Students audition before a panel of judges. Those selected by the judges to perform receive certificates of achievement at the recital. It is the responsibility of students who audition to provide their own accompanist for the audition. For the recital, students are provided an accompanist, in accordance with standard WCM recital procedures.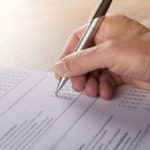 Student Evaluations by Private Instructors
WCM considers written feedback an important part of the learning process. After the end of the spring semester, private lesson students receive written reports from their teachers about their musical progress. Evaluations show parents and students an overview of student advancement and may include recommendations for areas where the student can continue to improve in order to have a more rewarding musical experience.
Studio Classes
Each semester, teachers may arrange for their students to meet together to explore in depth some aspect of the instrument and/or to perform for each other in an informal learning environment. Depending on the students' needs, studio classes can be used as preparation for, or in lieu of, monthly student recitals. Studio classes are free to students registered for individual lessons; however, a minimal accompanist fee may be applied.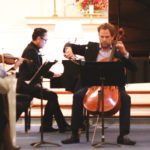 Free Admission to Concerts
Students are encouraged to attend concerts at WCM by faculty members and guest artists such as the Fine Arts String Quartet, John O'Conor (piano), Alexander Paley (piano), the Pressenda Chamber Players, and many others. These listening opportunities are presented as part of the monthly professional Conservatory Concerts series at Westmoreland Circle and the Casual Concerts series at Glen Echo Park. The live concert experience provides an invaluable part of a student's musical education.