Composition Lessons
Individual, private composition lessons in Glen Echo Park (Glen Echo, MD) and Online
The Washington Conservatory of Music provides individual, private composition lessons in a variety of options for all skill levels.  No audition is required.  The youngest recommended age for starting composition lessons is based on the type and level of composition and on the music theory level of the child or adult.  We welcome adult students at all stages of learning, from beginners to advanced.
Our goal is to help parents make informed decisions that support their child's emotional well-being and foster a lifelong love of music.  Starting children before they are developmentally ready may lead to unnecessary frustration and disengagement.  If you would like additional guidance about when to start lessons for your child, please contact the main office.  A knowledgeable staff member will be happy to speak with you.
---
All of our 30 minute lessons, 45 minute lessons and 60 minute lessons are available weekly, with an 18-week semester commitment for the Fall and Spring Semesters.  Read more about the tuition cost for the 18-week semester (plus the registration fee) and about our three week assessment period for the Fall and Spring Semesters in our payment section.  Students who enroll after a semester has begun are responsible for the prorated tuition for the remainder of that semester.
During the summer, lessons are available in prepaid 4 lesson packages.  Read more about our Summer lessons in our payment section.
---
Our current offerings for composition lessons include:
---
WCM provides a number of wonderful opportunities to students in addition to regular one-on-one lessons. Students may take advantage of these opportunities to further develop their musical skills, reinforce their sense of achievement, and engage with the larger school community.
Student Recitals
Any student, with his or her teacher's approval, may perform in monthly recitals on Sundays throughout the academic year. Pianists will have the opportunity to perform on our nine-foot Blüthner concert grand, when recitals are in-person. Adult students may perform in regular student recitals, adult-only recitals, and at informal parties. Faculty members may also schedule studio class recitals. WCM provides a staff accompanist for the recitals and up to 30 minutes of rehearsal for each soloist or ensemble prior to the recitals. Additional rehearsal time is paid for by the student. Students who choose an outside accompanist are responsible for the entire payment.
Feedback Recitals

At the end of each semester, students have the opportunity to perform before faculty panels and receive written evaluations of their performance. A nominal jury fee applies.
Honors Recitals

Each year, teachers are invited to nominate their most outstanding students (grade school through high school) to audition for the Conservatory's culminating student recital: the Honors Recital. Students audition before a panel of judges. Those selected by the judges to perform receive certificates of achievement at the recital. It is the responsibility of students who audition to provide their own accompanist for the audition. For the recital, students are provided an accompanist, in accordance with standard WCM recital procedures.
Studio Classes
Each semester, teachers may arrange for their students to meet together to explore in depth some aspect of the instrument and/or to perform for each other in an informal learning environment. Depending on the students' needs, studio classes can be used as preparation for, or in lieu of, monthly student recitals. Studio classes are free to students registered for individual lessons; however, a minimal accompanist fee may be applied.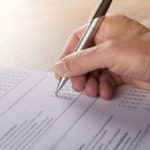 Written Feedback from Instructors
WCM considers written feedback an important part of the learning process. After the end of the spring semester, private lesson students receive written evaluations from their teachers about their musical progress. Evaluations provide students and parents with an overview of student achievement and may include recommendations for topics and strategies students can focus on in order to have a more rewarding musical experience.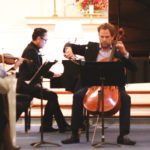 Free Admission to Concerts
WCM invites students to attend monthly concerts by faculty members and acclaimed guest artists. Past performers include the Fine Arts String Quartet, John O'Conor, Alexander Paley, the Pressenda Chamber Players, and many others. There is no charge for admission, and no expectation that students donate. These opportunities to experience live music form an invaluable part of students' music education. For WCM's concert schedule, click here.
---
Custom Ensembles
Interested in playing a specific style of music in a small ensemble? We will gladly form chamber music, jazz, rock, vocal, and instrumental ensembles by request.  Contact us for more information