Adult Chamber Music Workshop
July 3 – 7, 2023
9 am – 3 pm
with optional evening sight-reading sessions
Celebrate the 4th of July in the Nation's Capital by playing chamber music! Make music with fellow chamber music enthusiasts in the lovely unique historic setting of Glen Echo Park – an arts and cultural center in Glen Echo, Maryland, a suburb of Washington, D.C. located about 9 miles northwest of DC's downtown area.
Participants of similar levels will be assigned to two ensembles (morning and afternoon – 9 am to 3 pm) and coached by cellist Tobias Werner and pianist Audrey Andrist and others.  Lunch-time brown bag topical discussions with coaches.
For intermediate, advanced and professional level strings and piano, with winds  – flute, oboe, clarinet, horn, bassoon – accommodated if possible.   Minimum age 18.
FAQs
How are musicians assigned to groups?
After registration, each musician is sent a form, in which they rank their playing ability (Professional, Expert, Advanced, Intermediate).  Musicians are assigned to groups according to those rankings.  Each player will be assigned to two groups – one in the morning and one in the afternoon.
What if I am part of a pre-formed group?
Pre-formed groups are welcome.  Let us know if there is any particular repertoire that you would like to perform during the workshop and we will do our best to accommodate.  Pre-formed groups can request to play with each other only once a day or both morning and afternoon sessions.
What if I play both violin and viola?
Please let us know your preference, and we will do our best to accommodate.  Do you prefer to only play violin, only play viola, or switch between morning and afternoon?
Will we learn an entire piece?
Each group will rehearse/learn all movements of an assigned work.
What if our group wants to learn more than one entire work in the 5 days?
If there is group agreement, you are welcome to learn additional repertoire as time allows.
Will there be a performance opportunity?
Yes.  On Friday afternoon, each group will be given the option of performing at least one movement of their piece.
How many coaches will I have?
Each musician will be assigned two coaches: one in the morning and one in the afternoon.
When will I know what music I have been assigned?
Musicians will be assigned repertoire in advance, depending on the timing of the registration of all participants.
May I request music I want to play?
Repertoire requests honored to the extent possible.
What about music I don't want to play?
We are aware that musicians may have certain repertoire that they have played many times and prefer to learn new repertoire.  This question will be on the musician inquiry form that is sent after registration.
Will contemporary music be assigned?
Expect repertoire from Classical and Romantic period, though other music is available.
May I bring my own music for the optional sight-reading sessions?
Absolutely!  Make sure your name is on all of the parts and scores.
Other questions? We are happy to speak with you and answer any questions. Ask for Kathy Judd, WCM Executive and Artistic Director.  301-320-2770
Typical Day / Schedule
Morning
9 am – 10:30 am –  1st group with coach
10:30 am – 11:30 am – 1st group rehearsal time
11:30 am – 12:30 pm-  Loquacious Lunches  (byo brown bag lunch) in recital room or outside at park picnic tables under a tent – weather permitting
Q & A with coaches on topics such as:
Stories from the stage; how to expect the unexpected
When a dot isn't a dot – interpreting by composer
Helpful hints for performance nerves
To cue or not to cue; chamber music tips
Techniques for effective ensemble rehearsals
Afternoon
12:30 – 2 pm – 2nd group with coach
2 pm – 3 pm – 2nd group rehearsal time
3 pm – 5 pm- stroll the park, ride the carousel, adjourn next door to the Irish Inn & Pub, hike or bike the C&O Canal or explore the trails of Great Falls park, private practice time
5 pm – 10 pm? – dinner (on your own) and optional chamber music sight-reading as late as you like
Sight-reading Sessions
Optional sight-reading sessions will be available Monday – Thursday, 5 pm – 10? pm.
Performance
Each ensemble has the option to perform one movement of their repertoire on the Friday afternoon recital at 1:30 pm.
Lunch and dinner options
The Washington Conservatory is conveniently located right next door to the Irish Inn at Glen Echo restaurant and pub!
Sandwich lunches available from Praline at Glen Echo Park.
Additional carry-out and restaurant options: Pizza, Subs, & Sushi (0.3 miles), MacArthur Plaza (1.6 miles), The Shops at Summer Place (4701 Sangamore Road, Bethesda, MD (2.4 miles)), Bethesda Row (3 miles).
For more information: info@washingtonconservatory.org  or call 301-320-2770.
Accommodations
For out-of-towners, we are happy to recommend local hosts, hotels and holiday festivities.
Public Transportation
Taking public transportation to Glen Echo Park is easy to do from throughout the Washington, D.C. metropolitan area! Take the METRO subway RED LINE to the Friendship Heights station. At the station, transfer to Montgomery County Ride-On bus, route #29. It's a 15 minute ride on the #29 to the park.  (Several hotels are within an easy walking distance to the Ride-On bus at Friendship Heights station. )
About Glen Echo Park
Step back in time and enjoy Glen Echo Park, a unique arts and cultural center in the tiny township of Glen Echo, Maryland, a suburb of Washington, DC.  with a population of approximately 250. Located about 9 miles northwest of the DC downtown area, the park's site was initially developed in 1891 as a National Chautauqua  Assembly.
Following the sale of the Chautauqua grounds in 1903, leisure facilities were developed and in 1911, the site was expanded to become the privately owned Glen Echo Amusement Park, a popular facility that operated until 1968.  Many locals still remember riding the trolley from DC to the Park to swim in the former Crystal Pool or ride the roller coaster. The National Park Service (NPS) now operates the park, which serves the Washington area as a regional cultural resource when offering classes, workshops and performances in the visual and performing arts. The park is known for its Streamline Moderne Art Deco architecture, an antique Dentzel Carousel,  and its historic Spanish Ballroom, as well as for its children's theater and social dance programs. Visitors also come to the park to participate in its festivals and events, which include the Washington Folk Festival and a Family Day.
The NPS maintains a visitors center and conducts park history tours. More than 350,000 people attend events and participate in instructional activities at the park during each year.
About the area
From Glen Echo Park, you can easily access culture and the beauty of nature by walking the nearby C&O Canal Towpath, explore the Maryland side of Great Falls Park (4.2 miles from Glen Echo Park) or attend concerts at Strathmore Hall (8.8 miles) or the Kennedy Center (7.4 miles).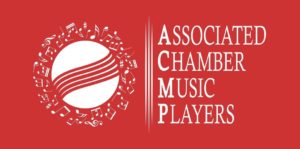 This workshop is supported in part by the Associated Chamber Music Players.
We encourage adult chamber musicians to join ACMP.  There is no fee!